Briefs
UCSB Student Sentenced for Fake Rape Report
Morgan Triplett Ordered to 60 Days in Jail and Three Years of Probation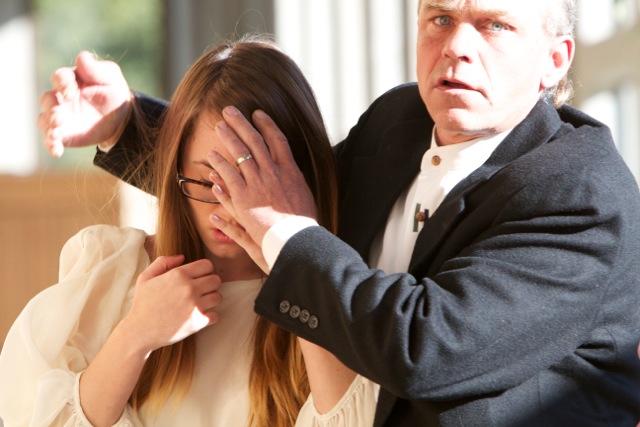 A UCSB student charged with filing a false rape report after she solicited a man to beat her up in exchange for sex was sentenced Thursday to 60 days in Santa Barbara County Jail and three years of probation. As part of her no contest plea, 20-year-old Morgan Triplett is also required to complete 200 hours of community service, undergo 60 hours of mental-health treatment, and pay a $710 fine.
Triplett had traveled to UC Santa Cruz in February for a lesbian, gay, bisexual, transgender conference where, according to authorities, she organized a strange and perverse scenario in a desperate attempt to save a troubled relationship.
On February 17, Triplett called 9-1-1 to report she had been raped while looking for banana slugs along one of UCSC's campus paths. Though she gave a detailed description of the supposed suspect, which prompted detectives to detain and question several people and put the Santa Cruz community on high alert, authorities became suspicious when Triplett refused to provide her clothing as evidence or allow DNA samples to be sent away for testing.
Over the course of their 11-day investigation, police determined Triplett had instead actually met a man through Craigslist who agreed to kick and punch her and be paid afterward with sex. Triplett would eventually admit to fabricating the rape incident. Johanna Schonfield, Santa Cruz County assistant district attorney, said the male subject was not charged with any crimes because there was no evidence to suggest he knew Triplett was going to submit a false police report. And since the hitting was consented to, he couldn't be charged with battery, Schonfield explained.
In March 2012, Triplett contacted the Santa Barbara Sheriff's Office to report someone had tried to rape her as she took out her trash in Isla Vista, where she resides. She alleged a man approached her from behind, put a knife to her neck, and tried to pull down her pants. A skateboarder riding by the scene scared the purported suspect away, she told detectives. No suspects were ever identified or caught, Schonfield said, and it's not known if the report was truthful or not. In both instances, Schonfield noted, Triplett claimed her attacker smelled of cigarette smoke.
Triplett's attorney, Santa Cruz public defender Jack Lamar, was unavailable for comment, but Schonfield said she heard from him that Triplett is currently in counseling and is close to graduating UCSB with a bachelor's degree in sociology.
Schonfield said false rape reports are extremely rare and hopes this unusual case will not dissuade women who were actually assaulted from coming forward.