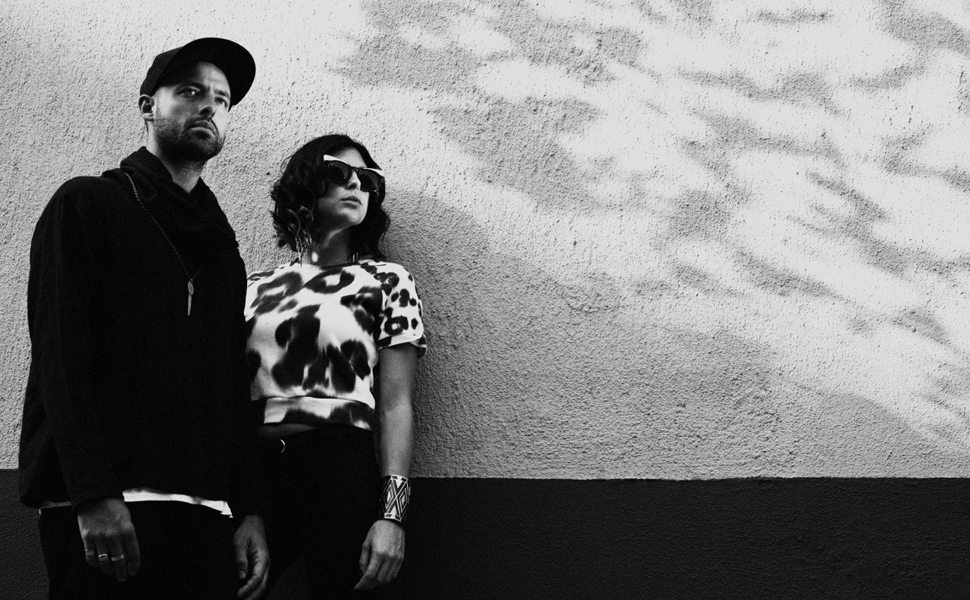 L.A. I LOVE YOU, BUT YOU'RE BRINGING ME DOWN: As we begin the slow decent into new music season, you, much like me, have probably begun eyeing the Los Angeles concert calendar. Missed out on Coachella tickets? No worries! L.A. has got all the bands you want to see, just in different places… and over the course of three weeks. With a sprawling and diverse collection of venues at its disposal, the City of Angels is more often than not our closest catch for quality live acts that are too big for SOhO, too small for the Santa Barbara Bowl, and too adventurous for the Granada. But similarly, if you're anything like me, about halfway through your jaunt down the 101 to the concert you can't wait to see, you find yourself silently cursing the sky for the squandered potential that is the rarely booked and mostly overlooked Majestic Ventura Theater.
Well, fellow music snobs, your day has finally come. It seems longtime S.B. booking stronghold Club Mercy has relinquished some of its grip on Santa Barbara proper and moved on to things bigger, better, and slightly southward. Starting with this month's mega sold-out Young the Giant show, Club Mercy has been quietly filling in the gaps of the Majestic's wanting concert queue, and this week, they're packing a one-two punch that should have Santa Barbarans and Los Angelites bee-lining it for the VC. On Sunday, February 23, Phantogram takes the stage in support of their brand spanking new sophomore LP, Voices. Like its predecessor, the album is chock full of slinky, sexy, synth-heavy dream pop that puts frontwoman Sarah Barthel's breathy voice front and center. In fact, the big moves forward on Voices are all in the details. Sure the hooks are stronger and the guitars more pointed, but it's the production value that stands out here; it's cranked up to sound crisper, cleaner, and, well, simply more expensive. The show starts at 8 p.m. Doors are at 7 p.m. And be sure to get there early to catch opener White Sea, the project of L.A.-based Morgan Kibby, who's put in time with M83, and shares co-writing credits for 2011's saxed-up summer anthem, "Midnight City."
And the fun doesn't stop there. On Wednesday, February 26, Club Mercy and the Ventura Theater team up again to present alt-folkies Lord Huron. The Los Angeles act falls not too far from the Fleet Foxes' tree, summoning big, pastoral imagery, loping drums, and swelling vocal harmonies to create a sound that feels like the soundtrack to your next jaunt down the coastline. And hey, with all of this goodness lying less than an hour away, it looks like I need those tunes now more than ever. For information and tickets to both shows, call (805) 653-0721 or visit clubmercy.com.
KEEP IT SIMPLE: Also this week, Santa Barbara's Valarie Mulberry takes to the SOhO stage on Thursday, February 20 for a CD release show in honor of her debut, The Simple Things. Crafted over the course of 18 months, the album provides an eclectic glimpse into Mulberry's nearly decade-long live music career. The songs run the gamut from slow-brewing acoustic ballads to jazz-inspired torch songs, and all put Mulberry's powerhouse vocals dead center in the mix, making for an record that's confident far beyond its first release status. Thursday's show starts at 7:30 p.m. with opener The David Loeppke Band. Call (805) 962-7776 or visit sohosb.com for tickets and info.
SMOOTH FUSION: And speaking of Santa Barbara album releases, it stands to mention that S.B. brothers Tim and Josh Eymann have finally made a return to the music scene. Under their long-dormant Easter Teeth moniker, the bros recently released a fresh set of songs that seeks to further explore that oft uncharted territory where funk, jazz, and punk converge. On Being Alone with Your Thoughts is for Inmates, they lay the horns on heavy, stacking groovy bass licks with big, punching drums. The result is an album that calls to mind the bombastic energy of a college marching band crossbred with your friend's most in-your-face punk rock trio; it's fast, loud, and undeniably off-kilter in the best way possible. For show dates and a full-album stream, visit easterteeth.bandcamp.cmo.