Food & Drink
Seeker Reveals In-Store Deals
Santa Barbara Resident Ryan Judy Develops App to Spread Fresh Discounts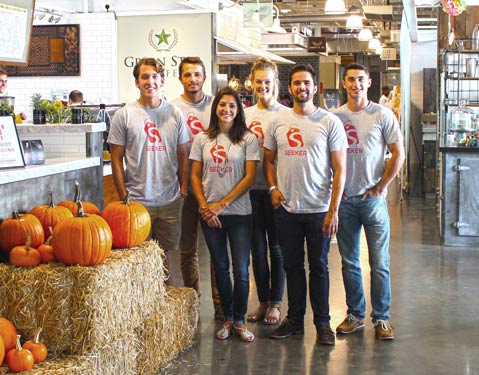 In an age of online shopping and coupon hunting, most shops, restaurants, and grocery stores still offer deals every day that remain invisible outside of their building's walls. The new web app Seeker intends to bring these walk-in deals to customers who otherwise don't have the time to go into a store and ask what discounts are being offered that week.
Santa Barbara resident Ryan Judy developed Seeker when he noticed that these deals, from happy hours to half-priced hamburger meat, were constantly changing but that he didn't have an easy way to hear about them. "These retailers revolve their promotions on a constant basis, and the information on these promotions wasn't making it online," Judy said. "I realized that I wasn't using anything that would allow me to find where to find a great two-for-one steak deal at either Vons or Albertsons."
So he created a simple and efficient interface that store managers, restaurant owners, and anyone in retail can use to let Seeker users know a new discount is available. His growing list of partners can upload, manage, and schedule deals through Seeker, which also employs a back-end team to consistently touch base with vendors to ensure deals are timely and relevant. Seeker deals are generally posted within the last 24 to 48 hours.
The app (which is not yet available on mobile) became available in August, and those who download it will find deals organized by neighborhood and category. There's also a "Deals Near Me" button and a forthcoming "Refer a Friend" option to unlock special "Level 2" deals. The young company also hopes to expand its service to other California cities, including Los Angeles and San Francisco, and be nationwide by the end of next year.