Briefs
Truck Crashes off Highway 154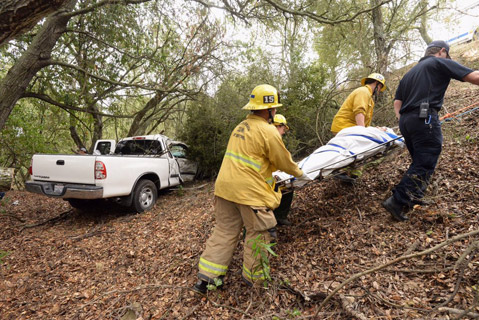 A truck travelling along Highway 154 Monday morning careened off the side of the road and crashed 50-60 feet down a hill half a mile west of Cold Springs Bridge.
Santa Barbara County Fire officials said the accident occurred around 10:45 a.m. A female passenger sitting in the truck's front seat was trapped in the vehicle, while another male passenger and the female driver were able free themselves shortly after the crash.
Responders extricated the trapped passenger, who complained of moderate injuries, and brought her up the slope using a Stokes basket and rope system. The other passenger and driver sustained minor injuries. All were also transported to Cottage Hospital by ambulance.
The CHP is investigating the cause of the accident.