Briefs
What Will Happen to Platform Holly and Ellwood Piers?
State Lands Commission Holds Informational Meeting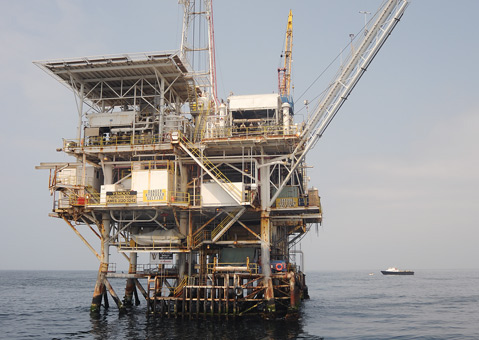 The fate of Platform Holly and the Ellwood Beach Pier leases will be discussed at a State Lands Commission meeting taking place in Goleta on Thursday, June 15. Both had been owned by Venoco, which declared Chapter 11 bankruptcy on April 17 and gave up its claim to the properties to the State of California. The meeting takes place at Goleta City Council chambers, 130 Cremona Drive, Suite B, 6-9 p.m.
At best, abandoning the platform — which includes temporarily restaffing it to keep the natural gas and hydrogen sulfide pressures under control, as well as plugging the 30 wells — will cost $63 million, said Sheri Pemberton, a spokesperson for the State Lands Commission, and take about two months. At worst, the sum is $74 million. Venoco's bond for such a contingency is $22 million. Completely removing Platform Holly is estimated to cost another $44.5 million, Pemberton said, but State Lands will re-evaluate that after the plug and abandonment work is completed.
According to the letter sent by State Lands attorneys to Venoco, California will petition the bankruptcy court for full payment of costs outside the bond amount.
The break in an oil pipeline up the coast, resulting in the Refugio Oil Spill of May 2015, has prevented any oil from coming ashore from Holly, which stands two miles offshore in about 200 feet of water. This in part led to the reorganization of Venoco under Chapter 11 in 2016. Pipeline 901 did not reopen, as had been hoped, in early 2017, causing fatal financial problems for the oil company, according to Law360.com. The Ellwood Onshore Facility, or EOF, located along Hollister Avenue was not part of Venoco's quitclaim to the state. Pemberton stated it was still a Venoco asset and within the jurisdiction of the City of Goleta.
The meeting will be broadcast on Cox Channel 19; the City of Goleta will be streaming it at its website. Once completed, the meeting can also be viewed here. Cox rebroadcasts the meeting on Sunday and Wednesday at noon and 6 p.m