Living
Make Smith Leather Co. Finds Home
Third-Generation Craftsperson Steven Soria Opens Shop on De la Guerra Street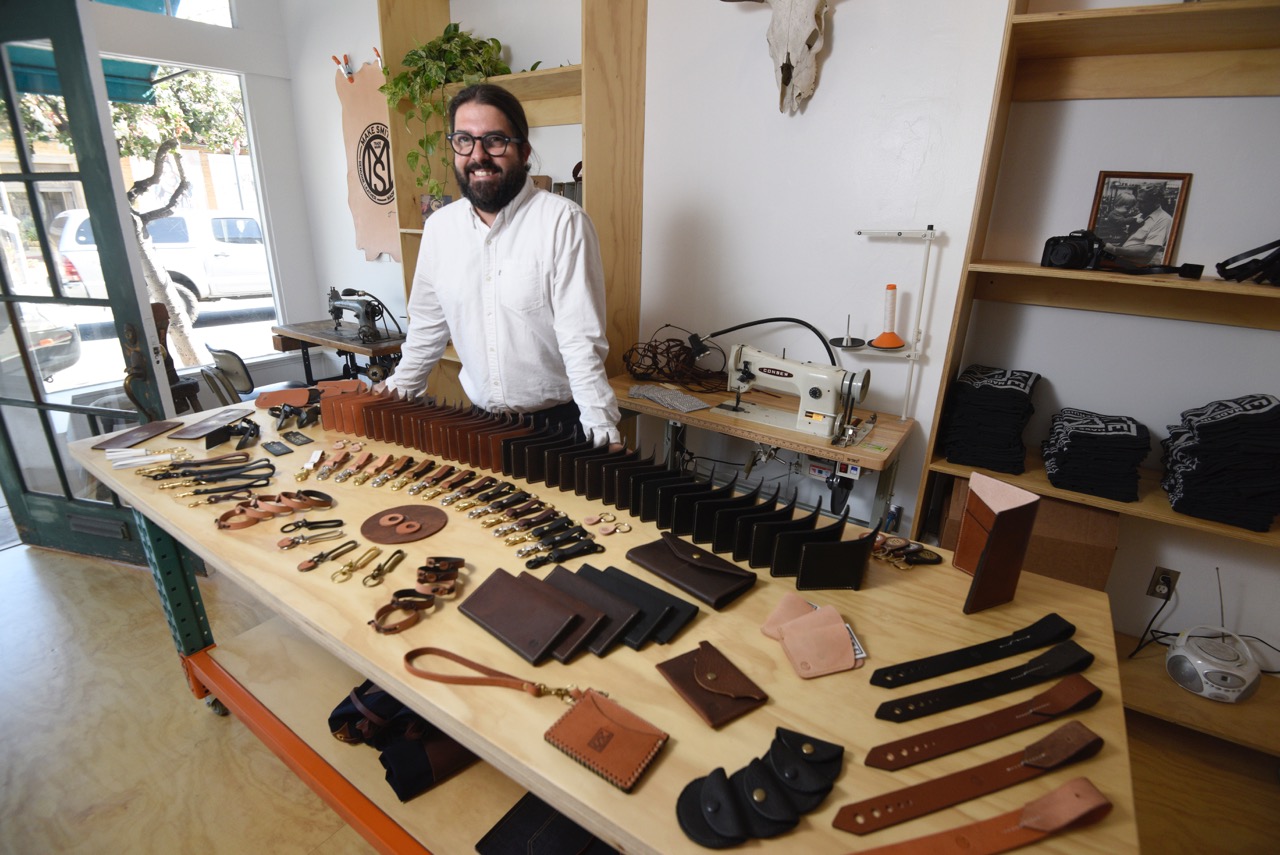 Steven Soria grew up destined for a life of leather. His parents still own the Handbag & Luggage retail and repair shop in the little blue Victorian house on Chapala Street, and his grandfather and great-uncle were renowned saddlemakers in Santa Barbara following World War II. The 38-year-old learned leathersmithing by helping his parents, and 10 years ago he dove headfirst into the craft.
"I was never interested in doing what they were doing ​— ​I only wanted to make new stuff," said Soria. "I took the trade they had taught me and tried to develop a more current, functional thing for what people need today."
Soria formed Make Smith Leather Company in 2008, and the resulting belts, bags, wallets, and keychains quickly became popular, serving as tangible, handmade antidotes to an otherwise industrialized, corporatized manufacturing market. Five years ago, he moved into his own space down an alley near Elsie's Tavern on West De la Guerra Street but recently learned that the property was slated for redevelopment.
He hit up Anne Petersen, executive director of the S.B. Trust for Historic Preservation, for any open spots in the properties around the Presidio managed by the trust. "I was just throwing this Hail Mary pass," said Soria, who even offered to work in public in some unused museum corner. When Petersen learned that the Blue Lotus jewelry shop on East De la Guerra Street wanted out of their lease, she took Soria's situation to the trust's board of directors, who approved Make Smith moving in. "They were happy to accommodate," said Soria, who believes the trust is actively trying to "build this neighborhood of craftsman shops."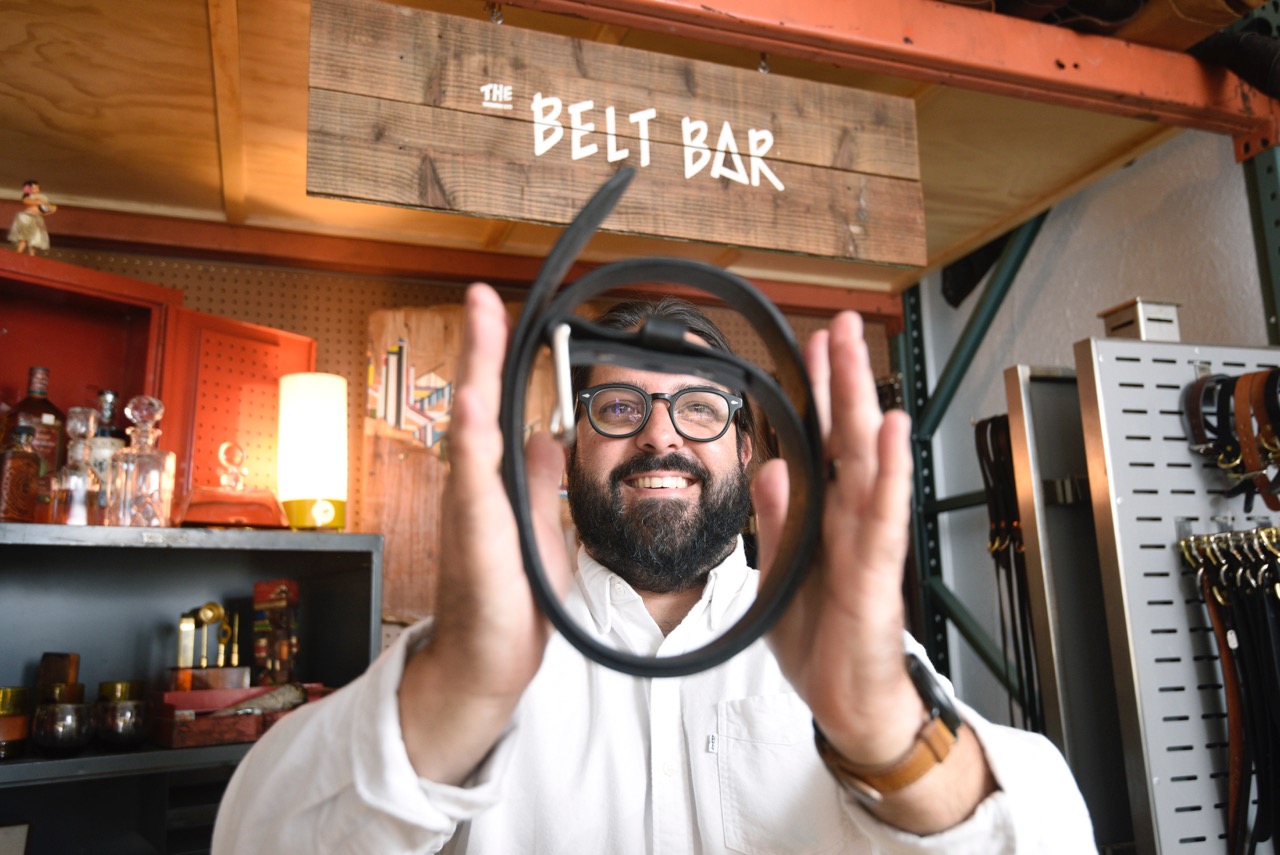 Double the size of his former location, Soria's new spot features retail in the front and manufacturing in the rear, and it can easily shift to a classroom setting, as hands-on education is a main part of his business. "It's a really good fit," said Soria, whose great-uncle Fred Soria's saddle from the 1950s is currently on display across the street at the S.B. Historical Museum.
"We needed to be just off State Street, so we're not flooded, but we need to be convenient," he explained, believing customers will enjoy watching him work as they shop. "People want to see interesting stuff happening."
Make Smith Leather Company will celebrate a grand opening on Sunday, October 1, at 135 East De la Guerra Street. Call (805) 699-6296 or see makesmith.com.