Briefs
County and Goleta Frown on Goleta Beach's Continued Closure
Supervisor Janet Wolf and Mayor Paula Perotte Seek Independent Analysis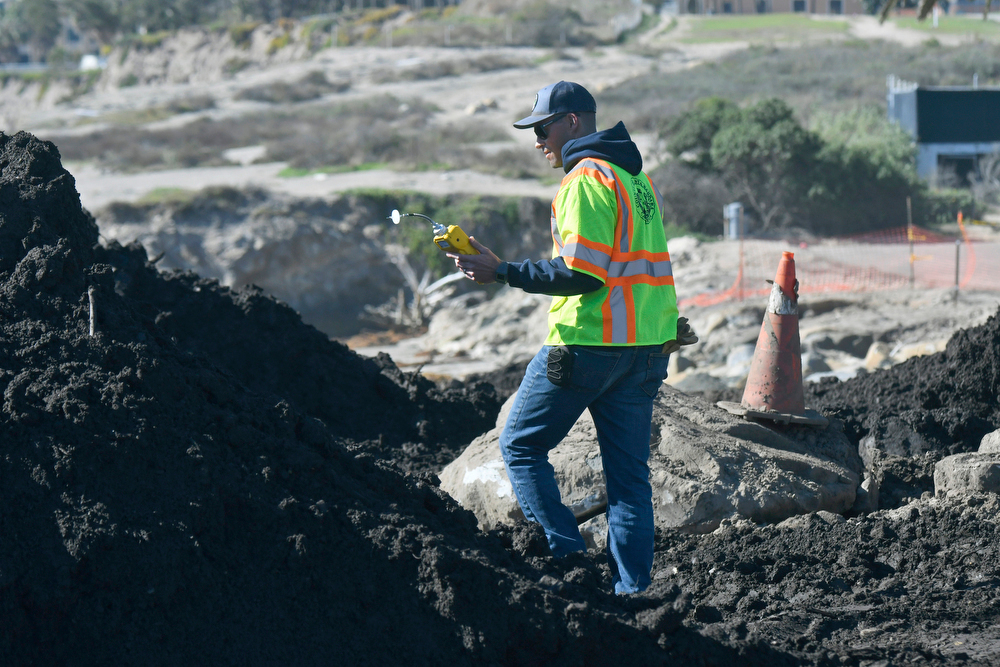 The closure of Goleta Beach Park since January 11 continues to frustrate city and county officials as much as it does the public. Second District Supervisor Janet Wolf and Goleta Mayor Paula Perotte got together on Wednesday with staffers from Public Health, the County Executive Office, and Public Works to try to understand why the bacteria levels remain so high and get the beach opened again.
Fecal coliform, enterococcus, and total coliform are tested twice a week in the sea water off Goleta in three separate places — near the slough outlet, at the beach closest to UCSB's border (just west of the parking lot), and off the grassy area in the middle. "We all thought the bacteria levels would dissipate with time," Public Health spokesperson Susan Klein-Rothschild said, as it has at Carpinteria beaches, another dumping zone. And levels have gone down at Goleta, "but not as quickly as we expected."
The results released Thursday from samples taken the day before, however, were good news for Public Health. Of the three locations tested, only one — the middle area — exceeded state levels. And only one of the three contaminants tested too high: enterococcus, found at 771mpn (the state maximum is 104mpn, which stands for "most probable number," or bacteria count per 100 milliliters of water), down from 1850 in the previous sample.
The obvious suspect is the mud from the debris flows that were brought to Goleta Beach from Montecito. While the state has criteria for water-borne bacteria, it has none for fecal bacterial contaminants in soil, the group learned. This is in part because such bacteria — the coliform bacteria — are commonly found in all dirt. But soon after the mud began to be trucked in, UCSB soil microbiologist Patricia Holden grabbed the opportunity to collect mud and water samples for DNA testing, a ruinously expensive procedure. Her January test identified DNA from human fecal bacteria, but in low levels. The fact that it's enterococcus levels that remain high is notable, she said. Many seabirds are attracted to the beach, Holden has noticed, and seabirds "typically have high proportions of enterococcus in their feces relative to other fecal sources."
It's that sort of expert understanding the county and Goleta want more of. Wolf's Facebook page contains a note that she's "asked County officials to seek an immediate independent analysis and remedies, so that the waters can be opened at this most popular of County parks."
"We are collaboratively trying to figure this out," said Goleta Mayor Perotte. "It's the only closed beach in the county. … All of Goleta goes to that beach. And summer's coming!"