Goleta City Parks Ready to Play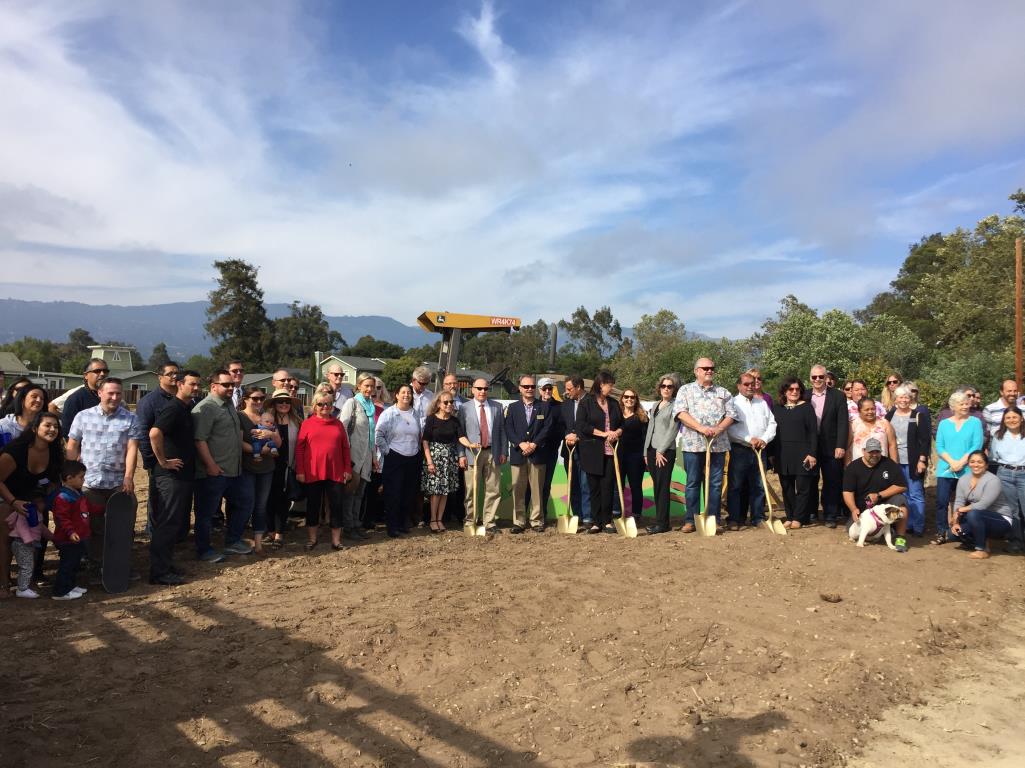 Goleta Mayor Paula Perotte said she did "the happy dance" when City Manager Michelle Green told her the city had the deed to Old Town's new parkland. Goleta's had a lot to celebrate recently: The new park broke ground — the largest in the town's short history, said Parks manager JoAnne Plummer — and the area won a national Best Neighborhood award last month. On Wednesday evening, the Community Center, located in Old Town, hosts a "come play at our parks" workshop to discuss creating new parks and updating existing ones. The meeting takes place at 5679 Hollister Avenue from 6 to 8 p.m. and will look at all the city's parks.
By early next year, the four-acre dirt lot at Kellogg and Hollister will be home to a custom piñata pole, skateboard plaza, a field for soccer and other sports, and courts to play basketball, handball, bocce, and pickleball. The enormous Sister Witness sycamore will be protected, and a new section of bike path will be built along one side, said Councilmember Kyle Richards at the groundbreaking, who lives around the corner. The park lands had been bought with redevelopment agency money in 2011, and the state authorized the city to take ownership this past January. The park construction runs $3.6 million, to be undertaken by C.S. Legacy Construction of Ontario, CA, with management by Filippin Engineering of Goleta at a cost of close to a half-million dollars.
Against tough competition in the Neighborhoods USA program organized to applaud self-help initiatives, the Old Town Community Association won third place in the category of Social Revitalization/Neighborliness. When the Thomas Fire deflated the plans for Goleta's second annual holiday parade, the Old Town association instead moved the celebration indoors and made a night of it. "We had to find a way bring holiday cheer to the community," said Phebe Mansur, who heads the association board. "You just can't let Christmas go up in smoke."