No matter what your take on Santa Barbara's music scene may be, there's no denying that this place is ripe with inspiration. Flanked by mountains, coastline, and sprawling backcountry, there truly is something for everyone, which might just be why our resident music makers tend to be so diverse. This year, The Indy's third annual band guide beefs up from years past, boasting more than
150 acts from literally all points on the musical spectrum. So whether you're a pop fiend, a reggae lover, or a devout member of the church of metal, we encourage you to take a peek at the pages to followyou just might happen upon music's Next Big Thing.
Dylan Judah
For reggae and hip-hop artist Dylan Judah, things don't always go according to plan. Following in the footsteps of such worldwide success stories as Kings of Leon, Judah and his right-hand man Sugar Black are finding big-time fame far from their motherland. For the duo, aptly dubbed Black Judah, Jamaica has embraced their music (a raucous blend of dancehall, rap, and reggae roots) with open armsand skyrocketed the band to the top of their national charts. Don't be mistaken; Black Judah's popularity is by no means a modern-day version of getting big in Japan. In the past few years, Judah has recorded with reggae stars ranging from Elephant Man to Warrior King, in addition to his continued work with Sugar Black, and even scored a number-one single in Jamaicaa first for a Californian. "It's been such a blessing to work with all these icons of reggae music," said Judah. "It's exciting when these true Jamaican artists and living legends tell you that they are actually fans of your music. Then to have them come and record songs together, it just solidifies it and takes the skills and energy to the next level." As for what's next, we foresee a stateside takeover, and for Judah, the hometown love seems long overdue. Visit myspace.com/dylanjudah.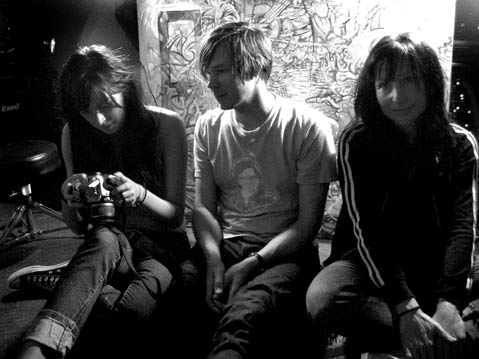 Luke McAuliffe