When we started the Foodie Awards back in 2010, Santa Barbara felt as if it were on the verge of exploding with edible opportunity. Long a forerunner in the farm-to-table game, our seaside city was then burgeoning with creative culinary experiments usually reserved for cities with much bigger populations.
Seven years later, the epicurean explosions continue, with some of the most exciting restaurants opening in the past year alone. And these ventures are increasingly adventurous, as modern diners from near and far become ever more enamored of the lives of chefs, continue growing comfortable with obscure ingredients, and appreciate that real food prepared properly doesn't come cheap.
So here's a big "Cheers!" to the following 10 restaurants for keeping Santa Barbara food lovers satisfied in every season.
Pico at the Los Alamos General Store: Worth the Drive Award
Just when the two-block culinary wonder that is Los Alamos seemed to reach peak food, along came Pico. It starts as home base for the return of wine legend Lane Tanner, making Lumen Wines with Will Henry, who owns Pico with his wife, Kali Kopley. But then it goes and pushes farm-to-table to delicious extremes ​— ​many of their eggs, for instance, come from hens in their backyard (where there's a delightful patio).
Then there's chef Drew Terp, with a Michelin-star résumé. "Such an interesting and intelligent person. And he works harder than anyone I know," Henry claims. "This is the first restaurant where he has had complete creative freedom, and it seems to be working better than we could have ever expected. He makes absolutely everything in-house: the charcuterie, the condiments — even the bacon is house smoked."
Oh yeah, that bacon. It will ruin you for anyone else's piggie product. Now with a full liquor license, Sunday burger night, and cooking classes, Pico is a one-stop culinary shop. "We are all creative people, and creative people never stop, well, creating," Henry says. "We want Pico to be an experience, not just a restaurant."
458 Bell St., Los Alamos; (805) 344-1122; losalamosgeneralstore.com
Corazón Cocina: Ceviche y Mas Award
Ramón Velázquez is the only chef to have won two Foodies: first at the original version of Cielito, and now at Corazón Cocina. He's gifted the Santa Barbara Public Market with glorious tacos, from al pastor to white shrimp to cauliflower, redolent of all the flavors of Mexico yet crafted with the skill of a sushi master (he did his time at Arigato). Not surprisingly, the ceviche is also an often sold-out hit.
"I know it sounds funny and cliché to say this, but we do cook our food with our heart and passion," Velázquez says. "Like my grandma used to say, 'If you cook with your heart, everything tastes better.'"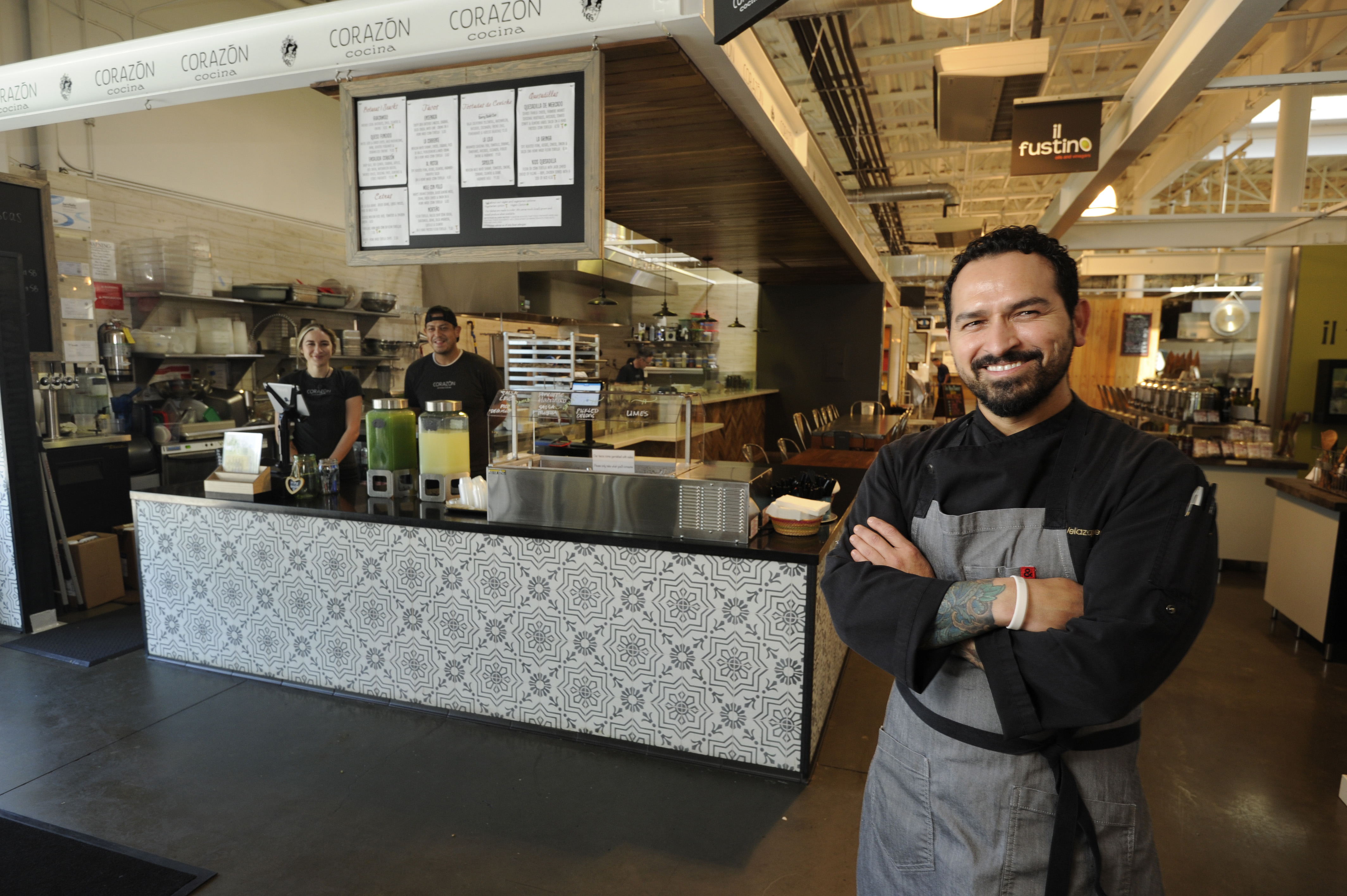 By Paul Wellman