Briefs
Nursing Assistants Charged with Abusing Elders
New Owners of Central Coast Nursing Center Try to Move Past Facility's Unhappy History
Two former employees of Central Coast Nursing Center — recently stripped of its operating license after state officials discovered widespread health and safety violations at the Santa Barbara facility — have been arrested on sexual battery and elder abuse charges. Central Coast Nursing Center, located at 3880 Via Lucero, has a capacity of 154 residents and is one of the county's largest long-term care locations.
Brian Watt, a 29-year-old Ventura resident and registered sex offender, was arrested on September 9, charged with felony lewd act upon a dependent adult, felony sexual battery on an institutionalized victim, and misdemeanor dependent adult abuse. According to the California Department of Justice, which spearheaded the investigation, the charges are related to an incident that took place on September 4, 2010. Mary Barron with the Santa Barbara District Attorney's Office explained that if Watt is convicted on all counts, he could face up to six years in prison.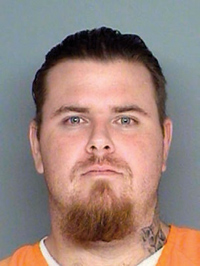 Hugo Rendon, 32, was arrested on October 6 and booked into County Jail. The Santa Barbara resident is charged with four misdemeanor counts of battering an elder connected with two separate incidents that occurred on May 13 and May 17, 2011. Both Rendon and Watt have been terminated from their positions as certified nursing assistants at Central Coast Nursing Center and are awaiting arraignment. Rendon posted bail, and Watt remains behind bars.
San Luis Obispo-based health-care provider Compass Health, Inc. took over Central Coast Nursing Center on September 1 of this year. The new owner, which operates six other nursing homes — all in San Luis Obispo, and all with stellar service records — finds itself cleaning up the disjointed operation and sordid reputation of a facility that's changed hands a number of times in recent years.
Compass Health's Chief Operating Officer Darren Smith explained that when his company stepped in, all of the facility's 120 or so employees were let go. Most, however, were immediately rehired after they went through background checks and reviews. "It's going very well," said Smith of the transition. "Staff has been very responsive to the new leadership and direction."
Noting that recruiting practices are the first line of defense to avoid elder abuse problems, Smith said Compass Health conducts a multi-step interview process and scrutinizes applicants' references. "We're looking for a certain personality type," he said. "We're looking for someone who wants to be here." While a small percentage of the employees under the old regime were let go, only two of the 12 managers carried over.
Asked about the problems that plagued Central Coast Nursing Center when it was run by Caring Team Inc., Smith said the former management was "not consistent" and that there was "little experience or understanding" among the higher-ups. To maximize profits, Smith went on, Caring Team admitted more residents than it could handle. Compass Health hasn't allowed in any more people since it took the reins, and won't for at least another 30 days while leftover operational wrinkles are ironed out.
Smith said Compass Health may change Central Coast Nursing Center's name in the next few months as a small step in moving away from its past, but he emphasized that clients and the community will only be convinced of a true overhaul by witnessing a commitment to quality resident care over time. "We want to create an atmosphere of respect and appreciation for the business that's being operated here," said Smith.