Briefs
Memorial Service Announced for Samantha Wopat
Stanford Student Paper Reports Her Hospitalization and Death Followed a Suicide Attempt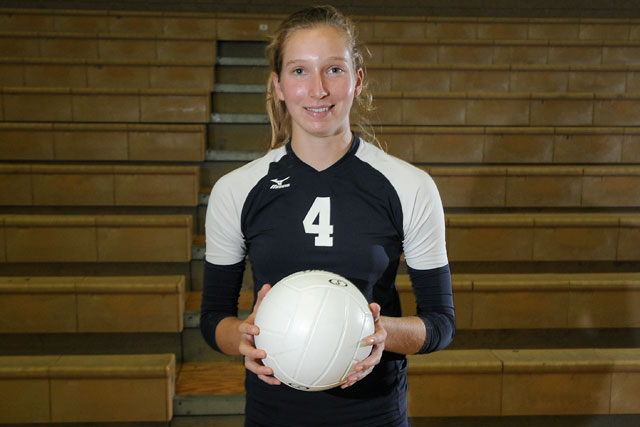 Stanford University announced that a memorial service for sophomore Samantha "Sam" Wopat of Santa Barbara will be held Wednesday, April 18, at the Memorial Church in the center of the Stanford campus.
Wopat died on Sunday, March 25, at Stanford Hospital, eight days after she was admitted to the intensive care unit. The Stanford Daily reported Monday, April 2, that her hospitalization followed a suicide attempt.
Wopat was a member of the Stanford women's volleyball team along with her twin sister, Carly. They both attended Stanford on scholarship after graduating from Dos Pueblos High School. The Santa Barbara Volleyball Club has created a fund in memory of Sam Wopat.
She is survived by her sister, two younger brothers, and her parents, Ron and Kathy Wopat. They have requested privacy in the wake of their daughter's death. They did affirm in a message that Sam was an organ donor, stating that "many will be helped live their lives in her strength. She had the body of a warrior."
Although Stanford University officials, citing the family's need for privacy, withheld disclosing the cause of Wopat's death, they did recommend the university's counseling resources to the students. The Santa Barbara School District also made grief counselors available to Dos Pueblos students at the resumption of school Monday following spring break.
If you or someone you know is contemplating suicide, call the National Suicide Prevention Lifeline at 1-800-273-TALK (273-8255). The number is toll-free and services are available 24/7.