Business
Santa Barbara Gets Startup Weekend
A Weekend-Long Event to Connect, Inspire, and Reward Entrepreneurs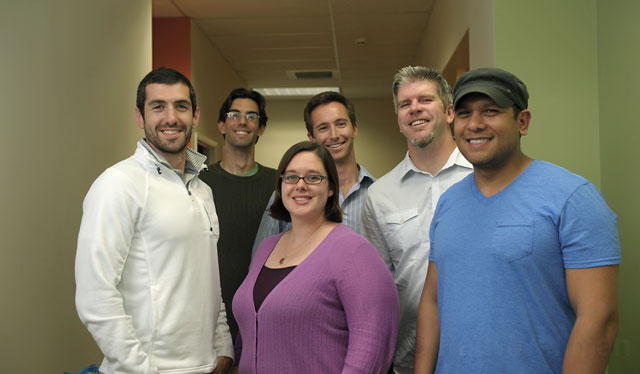 Got a good idea for a business but need a team to make it happen, some guidance on how to proceed, or feedback on whether it will ever fly? Then $100 from your wallet and 54 hours out of your weekend might be the best investment you'll ever make, as that's all it takes to be part of Santa Barbara's first Startup Weekend, which will occupy the new shared office space known as the Synergy Business and Technology Center at 1 North Calle Cesar Chavez this coming June 1 to 3.
The event begins on Friday evening at 6 p.m., when any participant with an idea will be able to pitch it to the crowd as everyone eats dinner. After the assembled crowd chooses the dozen or so winning ideas, teams will start assembling, with designers, developers, and business-minded people gathering together to form a squad that will work toward completing a prototype of the idea by Sunday afternoon, when it will be evaluated by a panel of judges. Along the way, mentors and guest speakers will share their insights and help teams tweak their proposals as necessary, and the public is invited to watch during certain sessions or online at startupweekendsb.com. It all ends at about 9 p.m. on Sunday night, when the three winning teams are crowned and awarded prizes, as well as the chance to battle other winners from elsewhere in the world.
Though it may sound novel, this very 54-hour formula has already been battle-tested for the past few years across the globe, all under the banner of StartupWeekend.org. This month alone, for instance, there are Startup Weekends in New York, Indiana, Colorado, Ireland, Mongolia, France, Spain, and Slovakia, to name but a few. The Santa Barbara take on this entrepreneur-boosting event is being spearheaded by marketing wizard and UCSB instructor Kyle Ashby, along with Michael Lewis of Ring Revenue and Ben Tucker of Merrill Lynch Wealth Management. Ashby recently answered a few of my questions.
So what is a Startup Weekend?
Startup Weekends are 54-hour events where developers, designers, marketers, product managers, and startup enthusiasts come together to share ideas, form teams, build products, and launch startups. The events take place all over the world as part of the Startup Weekend nonprofit organization. This is Santa Barbara's first … and definitely not our last Startup Weekend event!
Why do you think Santa Barbara is ripe for one of these?
There is a very large and active entrepreneurial and startup community in Santa Barbara, as well as a large development and design communities. We figured the Startup Weekend format would be a great way to bring individuals with different business backgrounds and experiences together and have some fun while doing it.
What sorts of people are you hoping to attract?
Entrepreneurial, creative, and inspired individuals who are looking for an opportunity to make new connections, work with new people, create new businesses, and learn from our community of entrepreneurs and business minds. Individuals can register as a Developer, Designer, or Non-Technical Business Professional.
How likely is it that a new business will sprout from this weekend?
Over 36 percent of Startup Weekend startups are still going strong after three months. Roughly 80 percent of participants plan on continuing working with their team or startup after the weekend. Based on the Santa Barbara and Ventura area's success in the startup space — and the success of teams coming out of local programs and competitions like the UCSB Technology Management Program 's New Venture Competition — I'll predict we'll improve on these numbers.
Traditionally, Startup Weekends have been tech-focused. You are expanding that. Why?
Santa Barbara has an interesting community of businesses, entrepreneurs, and universities that are generating ideas and innovation daily. We'd love to see individuals from these different industry clusters like software, technology, advertising, bio, medical, apparel, footwear, and more come together to create some interesting new business ideas. The more diversity in the room, the more business and consumer problems we'll solve, and the result will be some really interesting solutions.
It's also hard to put a business together today with out a tech, web, and design component, and we are also hoping this event exposes the development and design community to business that can benefit from a web, mobile, or tech component.
4•1•1
Santa Barbara's first Startup Weekend runs Friday, June 1, 6 p.m. to Sunday, June 3, 9 p.m. inside the Synergy Business and Technology Center at 1 North Calle Cesar Chavez. For tickets and complete info, see startupweekendsb.com.