Drink
Farm-to-Bar: Slow Your Roll
An Ode to the Slow Down S.B. Signs
By now, we've all seen the "Slow Down Santa Barbara" signs around town. They're usually in front of a gorgeous set of houses worth slowing down for anyway, right?
But I have another idea what that sign represents: taking time to appreciate the finer things in life.
Ever notice how easy it gets thumbing through discographies and genres on your smart phone? We've become too fast, too fickle, and it scares me.
When's the last time we listened to a record front to back? Made a fire not only for cooking but for the conversations before and after the meal? Wrote a letter, not an email, but an honest to goodness signed, sealed, and delivered letter? Complete with a developed picture, not a pic, an actual photograph worth framing. Being in a place so content with where we are we actually drive under the speed limit? Not because we have nowhere to go, just because we're already here.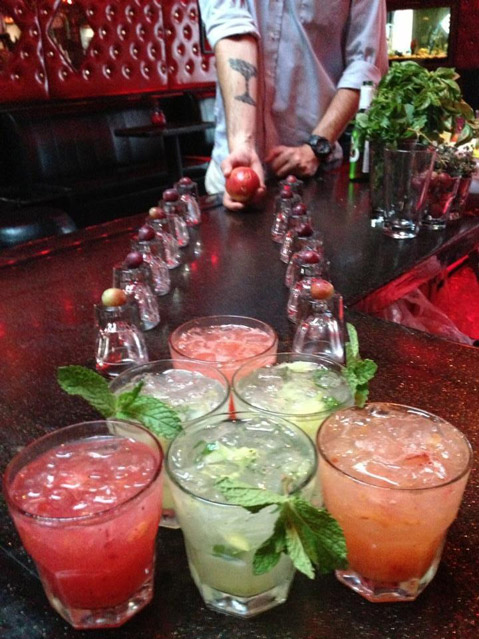 To me, "Slow Down S.B." means that it's time we started enjoying the natural blessings provided. Cheers!
Slow Your Roll
1/4 grilled blood orange muddled
.5 oz lemon juice
.5 oz rehydrated strawberry fruit roll-up ( simmer 6 in 3 cup water, 1 cup grand marnier for an hour uncovered. )
2 oz gin
Combine all and stir, not shake, for at least a minute. You'll find the time well spent I promise. Cheers!