Briefs
Teams Retrieve Body of Man Swept out to Sea During Baptism
The body of the man who was swept out to sea near Guadalupe Dunes Park following a baptism late last month was found on the morning of April 11 and identified as Benito Flores, a 46-year-old Santa Maria resident.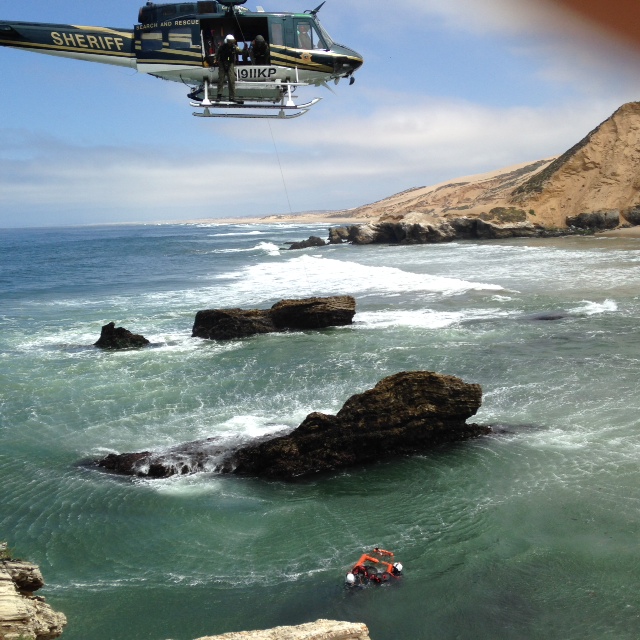 According to the Sheriff's Office, a person hiking around Mussel Rock last Friday morning reported seeing a body in a shallow tidal pool more than two miles from the park. Flores's body was retrieved with help from the Sheriff's Search and Rescue team, the dive team, and a county Air Support helicopter. Flores's death is being investigated by the Coroner's Office.
Flores was carried out into the ocean — along with two others, who made it back to shore — on March 30 and wasn't found despite search efforts by, among others, the Sheriff's Office, the Vandenberg Fire Department, and the U.S. Coast Guard. Reports of a body near Guadalupe Dunes Park on March 31 proved to be a false alarm; responders only discovered an assortment of fishing buoys.