Briefs
Quelling the 'Thursday Night Effect'
With Few Friday Classes, SBCC Students Party Hard and Upset Neighbors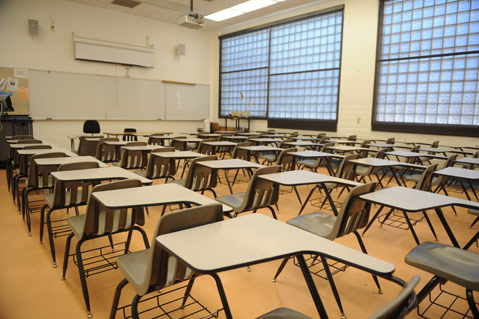 Among community college students throughout California, Thursday night has become the new Friday, and that's creating spillover problems for the neighborhoods immediately surrounding Santa Barbara City College. The issue came up at last week's Neighborhood Task Force meeting where residents upset by noisy college students blamed administrators for holding so few classes on Fridays. If City College students had more Friday classes to attend ​— ​and tests to take ​— ​they'd be less inclined to blow off steam on Thursdays, argued Beebe Longstreet, a lower Westside resident and Task Force member.
At earlier Task Force meetings, college officials insisted the campus is solidly booked on Fridays. But at last week's meeting, they seemed to retreat from that posture, saying it is an issue they are currently exploring. In fact, according to Executive Vice President Jack Friedlander, it turns out there are only 14 percent as many Friday classes scheduled at City College as there are Mondays through Thursday. The shift away from Fridays began 10 years ago, Friedlander said, in response to faculty concerns that traditional 50-minute classes left too little time for actual instruction. At the same time, the campus switched to block scheduling, and the State Legislature allowed schools to compress their sessions from 17.5 weeks to 16. Originally, the plan was that 50 percent of the higher-credit classes ​— ​requiring four hours a week or longer ​— ​would meet one day a week. For a host of reasons, it hasn't worked out that way.
Friedlander said City College hopes to rectify this matter by the next fall semester. In addition, he noted that many of the online classes offered at City College require at least one classroom day a week. Some of the Thursday night effect can be blunted, he said, by making that one day be Friday, or what Friedlander calls the "Friday Hybrid." Likewise, he said, Friday enrollments can be boosted by encouraging faculty members to schedule required classes on Friday. At last week's Task Force meeting, college trustee Marianne Kugler said campus faculty were solidly opposed to changing schedules. But Friedlander said the faculty senate has already endorsed the idea.