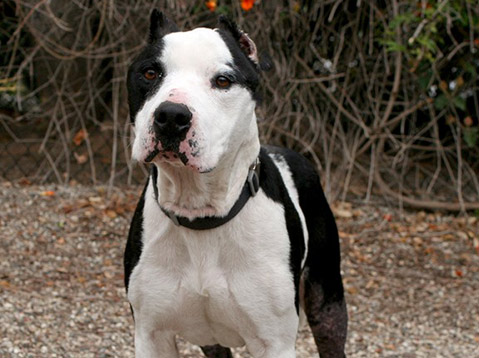 Courage is a sweet, sensitive and attentive mixed breed dog, about 2 ½ years old and 52 lbs. Courage loves taking walks, a stroll on the beach, playing with a ball, and spending quality time with adults who like to do the same. He loves the company of people, especially those with calm energy. He likes the company of dogs about his size and energy, too. He knows many commands– sit, down, come, stay, drop it, etc. Courage really needs and deserves the love and attention from a forever best friend. Could that be you?"
K-9 PALS is assisting in promoting Courage for adoption. For inquiries about adopting Courage, please call 805-681-4332 or 805-681-4369 at Santa Barbara County Animal Services Shelter, 5473 Overpass Rd., Santa Barbara, CA; Mon-Fri 9 am – 4:45 pm, Sat 10 am – 4 pm.
K-9 PALS provides dog behavior training sessions at no cost for those who adopt a dog from any local shelter, rescue organization, or humane society. K-9 PALS – K-9 Placement and Assistance League, Inc.- is the all-volunteer, non-profit 501C3 organization dedicated to providing humane care, forever homes and advocacy for homeless and abandoned dogs in Santa Barbara County and beyond. To donate to K-9 PALS to help in their great work go to K9PALS, or 805-570-0415, or info@k-9pals.org or at K-9 PALS, P.O. Box 60755 Santa Barbara, CA 93160-0755.
For more information go to K9PALS, or call 805-570-0415, or email info@k-9pals.org