Sports
Randall Cunningham's Don Pride Never Dies
Santa Barbara High Inducting Pro Quarterback into Hall of Fame
It says something about Santa Barbara High School's sports history that Randall Cunningham considers it such an honor to be named to the Dons Athletics Hall of Fame.
"Growing up in Santa Barbara, I wouldn't change for anything else," Cunningham said this week. "To come back and be honored by my school in sports or arts is the greatest thing anybody can achieve."
A 1981 SBHS graduate, Cunningham excelled as quarterback and a high jumper. He led the Dons football team to a school-record 13 victories in 1980 and went on to become a record-setting passer and punter at UNLV, and an often-spectacular QB during 16 seasons in the NFL.
The nation's pro football fans savored the Monday Night Football highlight when Cunningham was upended by New York Giants linebacker Carl Banks but managed to land on his feet and throw a touchdown pass to Jimmie Giles in a Philadelphia Eagles' victory. Then there were his dazzling scrambles: his 34 TD passes for the Minnesota Vikings in 1998 and the time he was called on to punt from his own three-yard line in Philadelphia and unleashed a kick that traveled 91 yards.
One memorable night stands out during Santa Barbara High's 1980 season. On October 10, before a large crowd at UCSB's Harder Stadium, the Dons faced a do-or-die situation at their own 27-yard line, trailing the Dos Pueblos Chargers 14-7 with less than a minute to play. The Chargers put on a strong rush, forcing Cunningham toward the left sideline and then chasing him to the right. On the run, the quarterback unleashed a pass that spiraled more than 50 yards through the air and landed in the hands of tight end Fred Adam, setting up J.R. Herrera's touchdown run. Rather than settle for a tie, the Dons went for two, and Cunningham rolled out and dove into the end zone. The 15-14 victory continued a winning streak that did not end until a powerful Long Beach Poly team stopped Cunningham and the Dons in the CIF finals.
Cunningham was the first of a generation of pro quarterbacks who put pressure on defenses because they are a threat to take off and run. When he retired after the 2001 season, he was the all-time leading rusher among NFL signal-callers. Yet he did not do much running for the Dons. Mike Moropoulos, his high school coach, explained, "You only get one Randall Cunningham in four lifetimes, and you don't want people to get free shots at him."
Randall wore his No. 12 uniform for the last time in 2010 when he suited up for a Santa Barbara-San Marcos alumni game. He was 47 years old, and he did not get to play. "I'm still pulling splinters out of my behind," he said, laughing. "I've never sat through a game at my own stadium. But I didn't practice, so it was only fair I didn't play. Pulling on my uniform again was the highlight." His number was retired that day, as was the No. 34 worn by his older brother, Sam (SBHS '69), the fullback who played for USC and the New England Patriots.
Randall is a busy man in Las Vegas. Foremost among his endeavors is performing as pastor of Remnant Ministries, a nondenominational church with 1,200 members. He is head football coach at Silverado High, compiling a record of 15-7 in two seasons. He also schools his oldest children in the high jump. Randall II won the NCAA title as a USC freshman by clearing 7′4½″. Daughter Vashti set a world junior record of 6′6¼″ and was the youngest U.S. track and field competitor at the Rio Olympics at age 18.
Cunningham said Vashti will accompany him to the Dons Athletics Hall of Fame Induction Dinner on Thursday, January 26. Joining him in the Class of 2017 will be tennis star Alison Hardey, baseball player Ryan Spilborghs, and community leaders Peter and Gerd Jordano. The high school is continuing the tradition started by the booster organization Ye Ole Gang, which previously honored 77 former Dons greats. Tickets to the 5:30 p.m. dinner at the Cabrillo Pavilion will be sold at the SBHS main office until Thursday afternoon. Call 966-9101 x5006.
SUPER BOWL: "I'm pulling for Atlanta," Randall Cunningham said in a sibling-rivalry way about the February 5 matchup in Houston. "I know my brother will take the Patriots."
Alex Mack, the Falcons' brawny and brainy center, will be the first player from Santa Barbara to line up in the big game. Mack, a 2004 graduate of San Marcos High, had a superior career at Cal, on the field and academically, and then took a beating for seven NFL seasons with the Cleveland Browns. Sprung as a free agent, he wisely chose the up-and-coming Falcons to continue his career.
Randall Cunningham came oh-so-close to going to the Super Bowl with the Vikings after they went 15-1 in 1998. A missed field goal enabled Atlanta to come back and upset them in the NFC Championship game.
When it comes to game officials, a more exclusive calling than to make it as a player, Santa Barbara has had three men wear stripes at the Super Bowl: the retired Bill Leavy (SBHS Class of '65), a back judge in 2000 and referee in 2006; Laird Hayes (San Marcos '67), side judge in 2002, 2004, and 2012; and Gary Cavaletto (Bishop Diego '73), field judge in 2012.
Hayes, an NFL official for 22 years, made what is considered one of the greatest calls in Super Bowl history when he affirmed the toes-at-the-sideline catch by Mario Manningham of the New York Giants against New England in 2012.
GAME OF THE WEEK
1/27: College Men's Volleyball: UCLA at UCSB The Gauchos take a three-match winning streak into a pair of clashes with UCLA this week — at Pauley Pavilion on Wednesday and on their home floor Friday. The Bruins, led by junior hitter Jake Arnitz, are ranked No. 2 in the nation, losing only on the road to top-ranked Ohio State. They have recorded 3-0 sweeps in five of their seven matches. No. 11–ranked UCSB, also 6-1 overall, is a notch behind the Bruins in the Mountain Pacific Sports Federation standings. 7pm. Robertson Gym, UCSB. $5-$8. Call 893-UCSB (8272) or visit ucsbgauchos.com.
S.B. ATHLETIC ROUND TABLE ATHLETES OF THE WEEK
Week of Jan. 9-15
Destinee King, SBCC women's basketball
The sophomore tallied a career-high 31 points with 17 rebounds, six blocks, four assists, and three steals in an 80-71 victory at Cuesta.
Ben Brown, S.B. High basketball
In a league-opening 59-58 win over Buena, the senior guard scored 22 points and made two free throws with 10 seconds remaining.
Week of Jan. 16-22
Brittany Prentice, San Marcos water polo
The Michigan-bound senior had two goals and was a defensive stopper against Dos Pueblos, one of six games the Royals won in the week.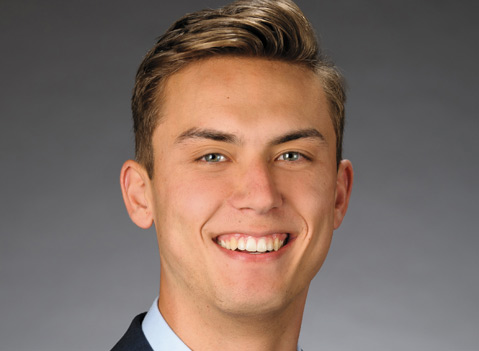 Jacob Delson, UCSB volleyball
The 6′5″ senior had a career-high 22 kills with four ace serves and hit .417 for a win over USC, then hit .522 with 15 kills against Cal Baptist.