Briefs
Popular Man Dies After Hit By Car on State Street
Gilbert Ramirez, 90, Was Widely Known in Botanical, Veteran, and Nightlife Circles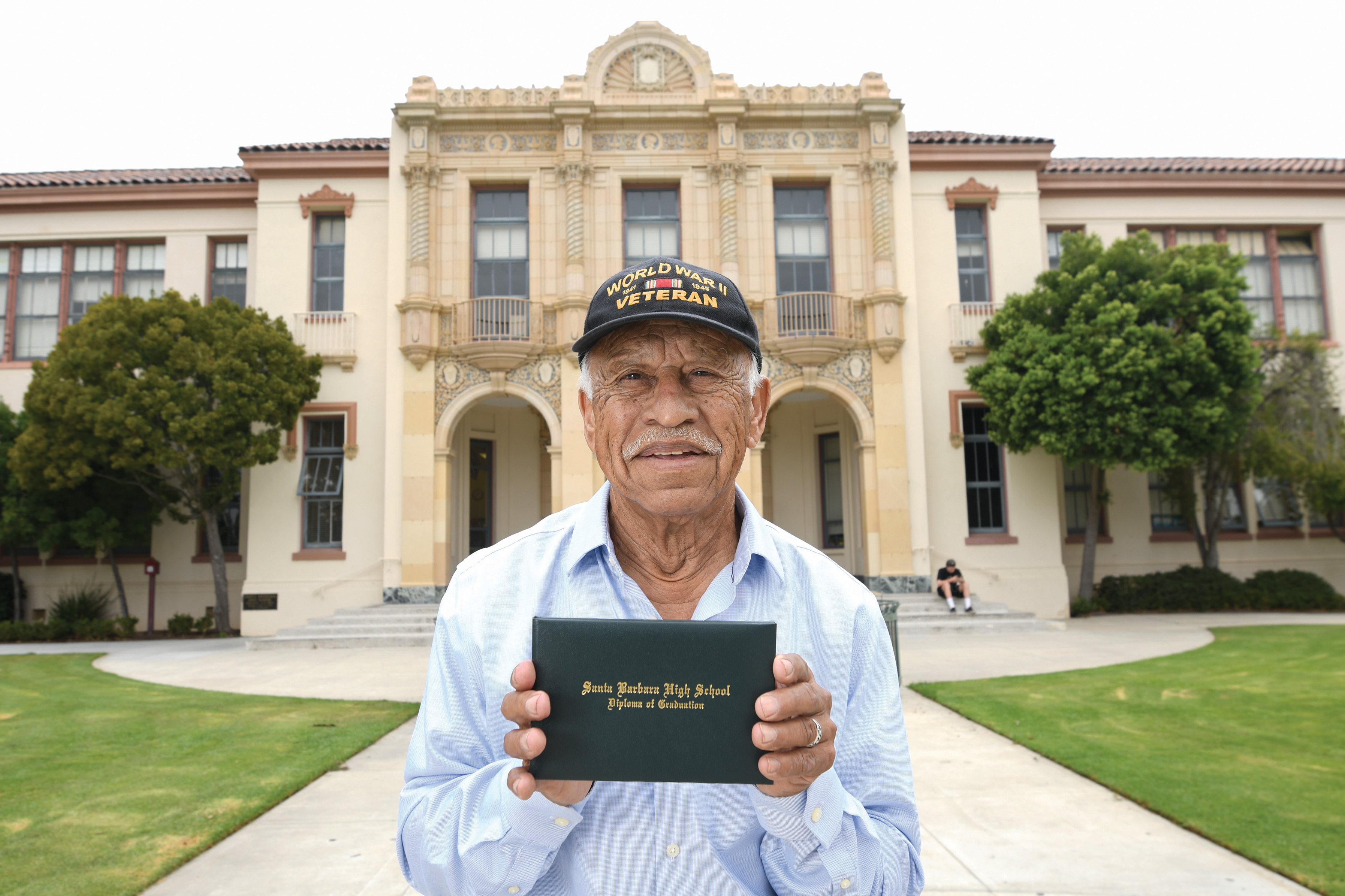 A 90-year-old man widely known throughout Santa Barbara was hit by a car while crossing the 500 block of State Street on Saturday night shortly before 7 p.m. and later died from his injuries.
Gilbert Ramirez, who was born and raised in Santa Barbara and lived in the Goleta area for the past few decades, was a veteran of World War II and a landscaper by profession who collected and sold cycads, succulents, and other rare plants. He was also very popular for his energetic dancing, which he did most weekends at the James Joyce, Wildcat Lounge, and Red Piano bar in downtown Santa Barbara.
Ramirez was presumably on his way to another night of dancing when he was struck by a vehicle while crossing State Street near the mid-block crosswalk between Haley and Cota streets. The driver, who was from out of town and may have been distracted by a digital mapping device, stopped and called 911; alcohol does not appear to be a factor. The cause of the accident remains under investigation.
Ramirez was rushed to the hospital with severe injuries and died after 2 a.m.
He was preceded in death by Carmen Ramirez, his wife of nearly 66 years who passed away in April 2016, and leaves behind three children, six grandchildren, and two great-grandchildren. An extended network of friends is also grieving at the tragic news.