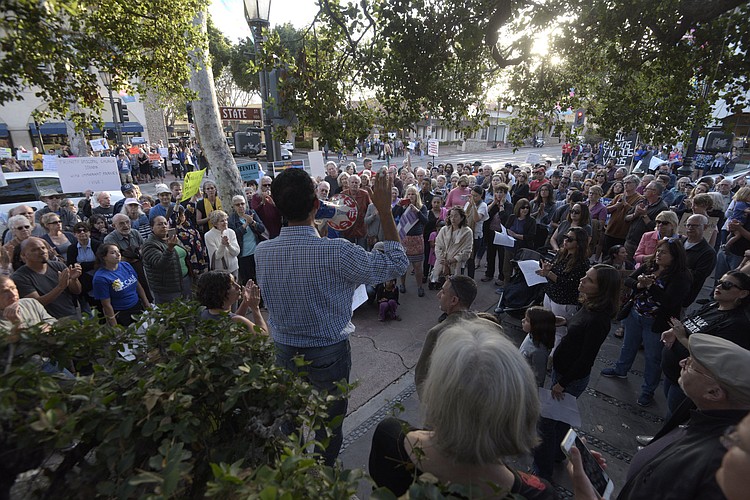 Another demonstration is planned for June 30 in De La Guerra Plaza. Read story.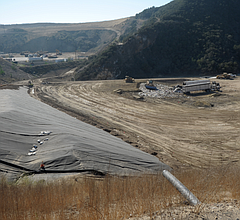 With lawsuit settled, Tajiguas project on track Read story.
RECENT HEADLINES

California Coastal Conservancy Receives over 600 Angry Letters Jun. 21, 12 a.m.
Tests Indicate Remains Are Between 9,700 and 10,200 Years Old Jun. 21, 12 a.m.
UCSB Premed Student Steps Up to Fight Childhood Obesity. Jun. 21, 12 a.m.
Claims He Is Not Mentally Ill Jun. 21, 12 a.m.
It's Not Perfect, They Say, but It Will Help People Build More Safely Jun. 21, 12 a.m.
She Said Jorge Was Convicted of DUI 15 Years Ago But Has Stayed Out of Trouble Since Jun. 21, 12 a.m.
With Lawsuit Settled, Tajiguas Project on Track  Updated Jun. 22, 11:43 a.m.
Inhumane Separation of Families Protested by Everyone from Melania Trump to Xavier Becerra  Updated Jun. 20, 10:27 a.m.
Five People Grabbed in Goleta, 22 in the County, and 162 Across Southern California During Three-Day Raid Jun. 15, 3 p.m.
Tip Led to Man Who'd Robbed 10 Banks Jun. 15, 3 p.m.
Provides Guidance on Rebuilding in 1/9 Debris Flow Floodplains  Jun. 15, 12 p.m.
To Be a Graduation Requirement by 2019 Jun. 14, 1 p.m.
Longtime Principal Jo Ann Caines Passes Away  Jun. 14, 12 a.m.
Congressional Candidate Struggles for Support in Isla Vista  Jun. 14, 12 a.m.
Expert Witness Struggled During Cross-Examination Jun. 14, 12 a.m.
Social Worker Succumbs to Blood Cancer Jun. 14, 12 a.m.
Supervisor Concerned with Speculative Tax Revenue  Jun. 14, 12 a.m.
Residents Were Confused by County's Mixed Signals and Unclear Warnings Jun. 14, 12 a.m.
New Study Reveals a Significant Decline Since the 1970s Jun. 13, 7 a.m.
County Officials Give Changing and Conflicting Answers Jun. 12, 6 p.m.
Past and Present Disasters Force Residents to Reconsider Rebuilding  Jun. 12, 3 p.m.