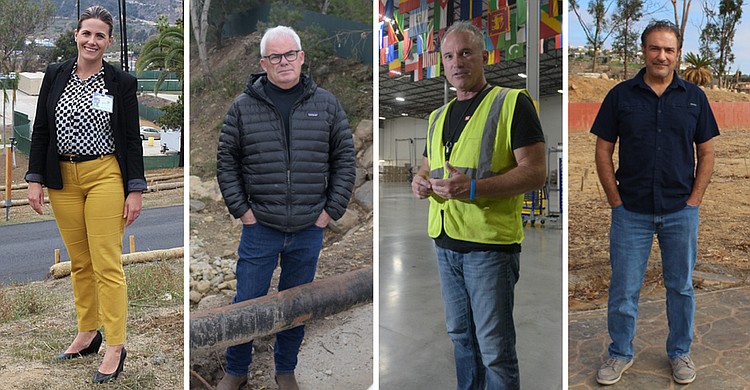 KCRW and the Independent have teamed up for a series of anniversary interviews. Read story.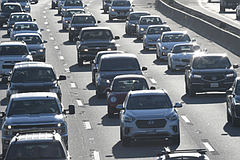 The county misses its target by a whopping 29 percentage points. Read story.
RECENT HEADLINES

New State Law Designed to Boost Graduation and Transfer Rates Dec. 14, 12 a.m.
12 Men Accused of Child Molestation Served in Area Parishes Dec. 13, 12 a.m.
County Misses Its Target By a Whopping 29 Points Dec. 13, 12 a.m.
Changing of Guard for Second Supervisorial District Dec. 13, 12 a.m.
Parents, Board Members Demand More Transparency from District Dec. 12, 2 p.m.
Historic Montecito Resort Starts Serving Food, Will Open Cottages in March Dec. 12, 10 a.m.
Dec. 12, 8 a.m.
Members Claim the Just Communities Curriculum is 'Anti-Caucasian, Anti-male, and Anti-Christian' Dec. 11, 3 p.m.
Dec. 11, 2 p.m.
Dec. 10, 5 p.m.
The State Bar Says Vincent Enriquez Is Posing As a Licensed Attorney Dec. 7, 12 a.m.
Emergency Permitting Process Makes More Headway Dec. 7, 12 a.m.
Brown Describes the Relationship While Critics Voice Their Concerns Dec. 6, 12 a.m.
"I Am Deeply Sorry for the Harm You Have Faced," He Says Dec. 6, 12 a.m.
Vote Could Leave Major Political Scar Tissue Dec. 6, 12 a.m.
Proposed Rules Would Make More Units More Affordable Dec. 5, 3 p.m.
Tempers Mount in Dario Pini Receivership Dec. 5, 9 a.m.
Dec. 4, 10 a.m.
Grant for Homeless Relief Project Much Less than Expected Dec. 2, 8 a.m.
Milpas Street AUD Apartment Proposal Found Incompatible Nov. 30, 2 p.m.
Nov. 30, 1 p.m.