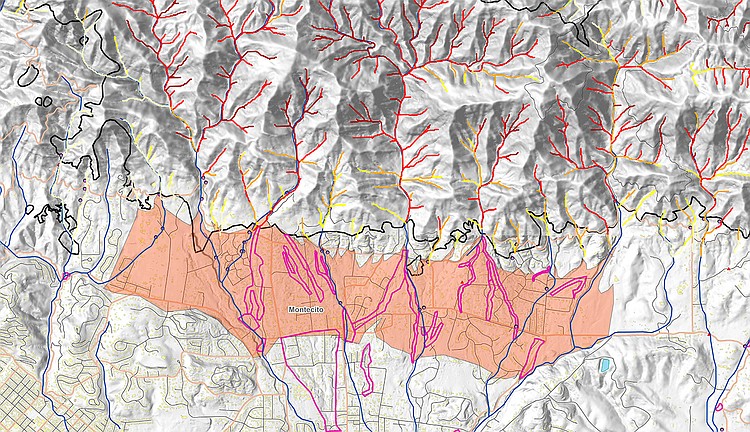 County emergency managers start to explain their much-dissected decision. Read story.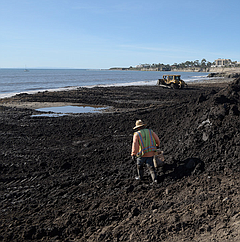 Very low to no evidence of human fecal material in the surf zone or the mud from Montecito, UCSB scientist says. Read story.
RECENT HEADLINES

Senator Jackson Plays Cap 'n' Trade Hardball with the Governor and Wins Feb. 16, 12 p.m.
A New Approach Will Consider the Severity of Crimes Feb. 15, 12 a.m.
Medical Professionals Would Engage the Chronically Homeless  Feb. 15, 12 a.m.
A Personal Investigation into Hookup Culture and its Gruesome Consequences Feb. 15, 12 a.m.
Officials Seek Out Better Location for Proposed 15-Bed Facility  Feb. 15, 12 a.m.
County Emergency Managers Start to Explain Their Much-Dissected Decision Feb. 14, 12 p.m.
Community Gathering Celebrates Their Lives Feb. 13, 4 p.m.
Feb. 12, 6 p.m.
Very Low Evidence of Human Fecal Material in Surf Zone or Mud from Montecito Feb. 12, 1 p.m.
UCSB Grad Students Take the 'Sally Ride' on a Channel Cruise Feb. 12, 1 p.m.
Elected Official Dave Jones' Office Provides Advocates and Mediation Feb. 8, 12 a.m.
Grief and Stress Still Very Much Present, Weeks After Disaster  Feb. 8, 12 a.m.
Board Makes Room for Eight Retail Outlets  Updated Feb. 9, 12:16 p.m.
Cleanup Continues Following the Montecito Disaster Feb. 8, 12 a.m.
Criminal Investigation of Six Minors Could End This Week Feb. 8, 12 a.m.
Santa Barbara City Council Continues Early Tradition of Deep Dysfunction Feb. 7, 11 a.m.
Much Remains in All Burn Zones but Movement Depends on Many Factors Feb. 5, 4 p.m.
Tangled Property Details Delay Barnsdall-Rio Grande Donation Feb. 5, 12 p.m.
Independent Contractors Take Precautions to Protect Health and Livelihoods Feb. 5, 12 p.m.
Closure of Highway 101 Meant $949,000 a Day Losses in Visitor Spending Feb. 5, 10 a.m.
Wages, Worker Exploitation, and a 'War' Against Mexico Come Up at Santa Maria Forum Feb. 5, 10 a.m.