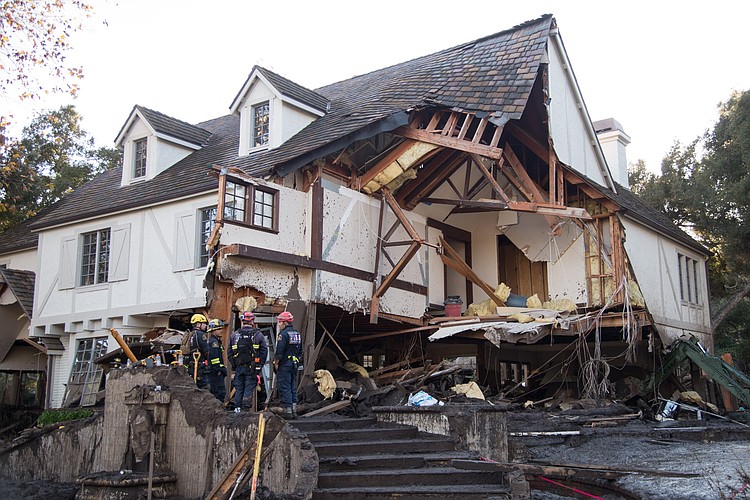 Tracing the history and coping with the reality of 20 lost and three still missing. Read story.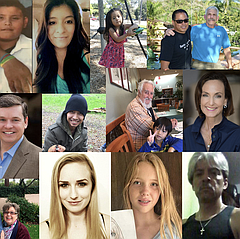 Children, students, young adults, middle-aged executives, landscapers, well-to-do retirees, immigrants from near and far Read story.
RECENT HEADLINES

'We Feel the Pussy Power!' Proclaims Santa Barbara Mayor to Crowds' Delight Jan. 20, 3 p.m.
Children, Students, Young Adults, Middle-Aged Executives, Landscapers, Well-to-Do Retirees, Immigrants from Near and Far Jan. 18, 1 p.m.
Outgoing Supervisor Endorses in What Is Still a Single-Horse Race Jan. 18, 1 p.m.
Tracing the History and Coping with the Reality of 20 Lost and Three Still Missing Jan. 18, 12 a.m.
Montecito Fire District's Abe Powell Reveals Officials' Anxiety Before Storm and Fearless Response to Mudflow Jan. 17, 8 a.m.
Downtown Biz Owner Sues Edison for Thomas Fire  Jan. 16, 4 p.m.
Communicating Danger Before, During Disasters Is a Delicate, Difficult Business Jan. 16, 2 p.m.
Sheriff Brown, EOC Director Lewin Give Insight into Santa Barbara County Disaster Operations Jan. 16, 8 a.m.
Jan. 14, 2 p.m.
With at Least Three People Still Unaccounted for, 13 More Canines Assigned to Mudslide Rescue and Recovery Efforts  Updated Jan. 16, 12:28 p.m.
Supermarket Becomes a Sanctuary for Community   Updated Jan. 15, 11:43 a.m.
Thomas Fire Was Just Part One of the Rain Season Jan. 13, 7 a.m.
Death Toll Climbs to 18 Jan. 12, 6 p.m.
Mudslides Breached Highway 192 Line and Raced Through Voluntary Zones Jan. 12, 12 p.m.
Home by Home, We're Building a Map of the Effect of the Mudslides on Montecito Jan. 12, 5 a.m.
First Emergency Cell Phone Alert Was Issued Tuesday Morning After Deadly Flooding Began  Jan. 11, 10 p.m.
17 People Killed and 100 Homes Destroyed in Post-Thomas Fire Disaster  Updated Jan. 11, 9:14 a.m.
Mini Mega-Store Announcement Elicits Joy and Consternation Jan. 11, 12 a.m.
Claim Cites $13 Million in Lost Property Values Jan. 11, 12 a.m.
Agencies Statewide Send Searchers for Survivers Jan. 10, 6 p.m.
Facebook, Twitter Posts Plead for Information Jan. 10, 3 p.m.