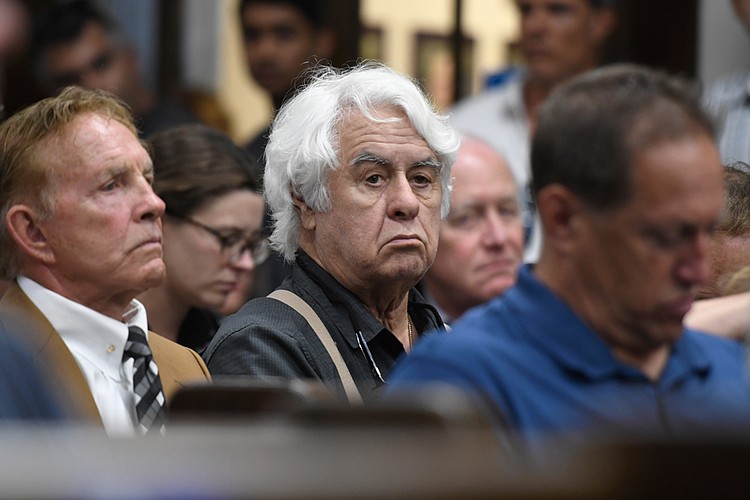 City Hall hosted a packed meeting on downtown woes. Read story.
Will more fuel breaks on San Marcos Pass protect them? Read story.
RECENT HEADLINES

Assisted Outpatient Treatment Tackles Mental Illness  Aug. 20, 9 a.m.
SGSB, Inc. Says Retail Selection 'Manifestly Unfair' Aug. 20, 6 a.m.
Private, Black-Tie Fundraiser Set for October   Aug. 19, 12 p.m.
Marc Martinez: It's a Class Thing Aug. 18, 12 a.m.
Sen. Jackson Squares Off Against Gov. Brown Aug. 17, 12 a.m.
30 Acres Inspected in San Luis Obispo County Aug. 17, 12 a.m.
Santa Barbara Wrangles with Downtown Retail Aug. 16, 12 a.m.
Will More Fuel Breaks on San Marcos Pass Protect Them? Aug. 16, 12 a.m.
Why Are Food Scraps All Dressed Up with Nowhere to Go? Aug. 14, 12 p.m.
City Follows Most State ADU Rules Aug. 13, 6 a.m.
Program Offers Two Years for Free Aug. 11, 8 p.m.
Well-Attended Event Provided Scholarships Aug. 11, 6 a.m.
Goleta Council and Mayor Campaign-Contribution Rundown  Updated Aug. 10, 9:05 a.m.
Planners Release Recharge Water from Cachuma Aug. 10, 12 a.m.
Drastic Measure Deemed 'Lesser of Two Evils' Aug. 9, 12 a.m.
Mendocino Complex Fire Now Biggest in Modern State History Aug. 9, 12 a.m.
Next Game at 5 p.m. Tuesday Aug. 6, 10 a.m.
Former Lieutenant Governor: 'My Thinking Has Evolved' Aug. 6, 12 a.m.
List of Fiesta Booth Vendors Had Been Given to State  Updated Aug. 3, 8:07 p.m.
Aug. 2, 4 p.m.
Mending a 'Sacred Space' Will Cost $30 Million Aug. 1, 5 p.m.