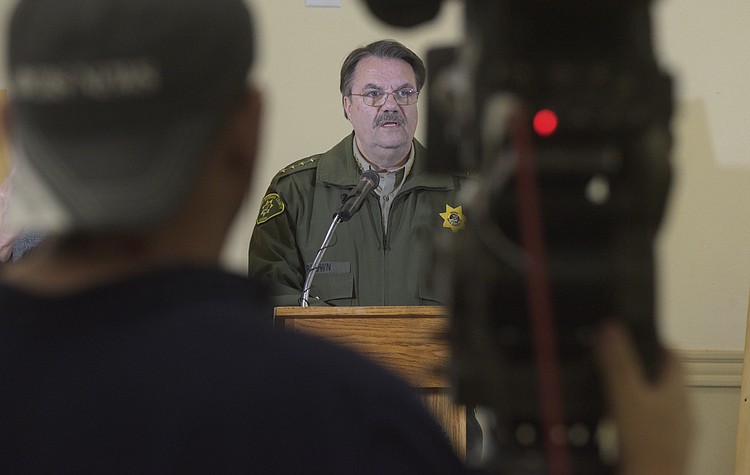 Residents were confused by the county's mixed signals and unclear warnings. Read story.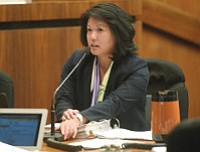 County officials give changing and conflicting answers. Read story.
RECENT HEADLINES

Inhumane Separation of Families Protested by Everyone from Melania Trump to Xavier Becerra Jun. 19, 12 p.m.
Five People Grabbed in Goleta, 22 in the County, and 162 Across Southern California During Three-Day Raid Jun. 15, 3 p.m.
Tip Led to Man Who'd Robbed 10 Banks Jun. 15, 3 p.m.
Provides Guidance on Rebuilding in 1/9 Debris Flow Floodplains  Jun. 15, 12 p.m.
To Be a Graduation Requirement by 2019 Jun. 14, 1 p.m.
Longtime Principal Jo Ann Caines Passes Away  Jun. 14, 12 a.m.
Congressional Candidate Struggles for Support in Isla Vista  Jun. 14, 12 a.m.
Expert Witness Struggled During Cross-Examination Jun. 14, 12 a.m.
Social Worker Succumbs to Blood Cancer Jun. 14, 12 a.m.
Supervisor Concerned with Speculative Tax Revenue  Jun. 14, 12 a.m.
Residents Were Confused by County's Mixed Signals and Unclear Warnings Jun. 14, 12 a.m.
New Study Reveals a Significant Decline Since the 1970s Jun. 13, 7 a.m.
County Officials Give Changing and Conflicting Answers Jun. 12, 6 p.m.
Past and Present Disasters Force Residents to Reconsider Rebuilding  Jun. 12, 3 p.m.
Preliminary Plans Filed for Kmart Location in Goleta Jun. 12, 9 a.m.
Updated Jun. 14, 11:30 a.m.
First Responder Agencies are Largest Beneficiaries Jun. 11, 9 a.m.
Jun. 9, 8 a.m.
Plains Technicians Describe Actions on Day of Spill Jun. 7, 5 p.m.
Birthing Trend Has Grown Considerably in the Last 20 Years    Jun. 7, 12 a.m.
Disaster-Recovery Volunteer Nonprofit Nominated by Sen. Jackson  Jun. 7, 12 a.m.