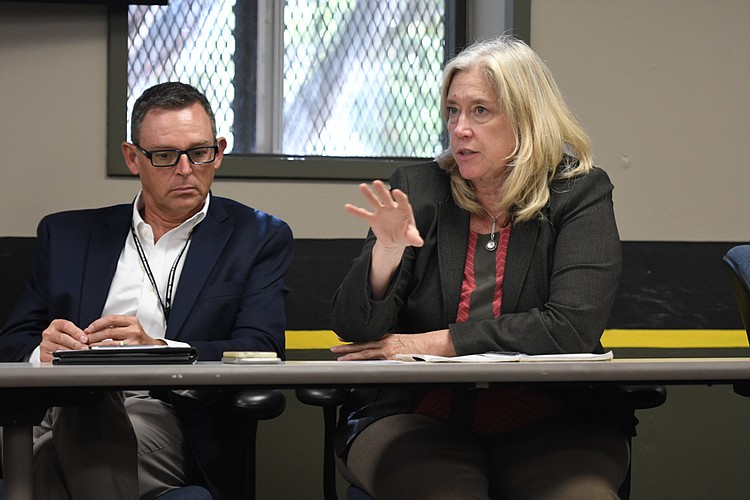 Hospital leaders are in talks with county Behavioral Wellness and Sheriff's Office. Read story.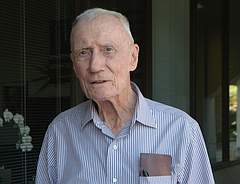 A representative with Montecito's volunteer responders found the report lacking. Read story.
RECENT HEADLINES

Senior-Class Picture Features MAGA and LIBERALS! Oct. 20, 12 a.m.
A Tally of Nonprofit Giving Since Thomas Fire and 1/9 Debris Flow Oct. 19, 12 a.m.
Hospital CEOs in Talks with Behavioral Wellness, Sheriff's Office Oct. 18, 12 a.m.
Montecito Volunteer Group Cites Inadequacies Oct. 18, 12 a.m.
Foundation Also Facing Legal Challenge Oct. 17, 1 p.m.
Accused Student "Denied Fair Hearing" Oct. 17, 9 a.m.
City Retail Dispute Spurs Lawsuit as County Cracks Down on Illegal Grows Oct. 17, 9 a.m.
Danny Glover Keynotes UCSB Conference Oct. 16, 2 p.m.
She's Raised More Than Every Other Candidate Combined Oct. 16, 1 p.m.
Oct. 16, 6 a.m.
Orchestrated Campaign Seeks Water and Sewer Board Positions Oct. 13, 12 a.m.
Proposal Targets Upward of 122,000 Acres Countywide  Oct. 12, 11 a.m.
Board Vote Set for October 23 Oct. 12, 12 a.m.
Passenger Count Up 14 Percent Since 2017 Oct. 12, 12 a.m.
Studios Start at $1,850 a Month Oct. 11, 10 a.m.
Well-Funded Nonprofit Seeks Emergency Permits to Block Debris Flows Oct. 11, 12 a.m.
Opponents of Just Communities Training Outnumbered by Supporters Oct. 11, 12 a.m.
Opponents Gathering Signatures for Repeal Oct. 11, 12 a.m.
Disabled Immigrant's RV Racks Up $4,600 Towing Tab Oct. 11, 12 a.m.
$820-Million Project Increases Beds, Children's Services, and More Oct. 10, 12 p.m.
Santa Barbara County Participated in Crisis Drills Oct. 10, 11 a.m.